These opportunities are for Peoria, Illinois volunteers.
WELCOME NEW INTERNATIONAL STUDENTS
Will you be the first US American to greet an international student upon his or her arrival? Take the chance to make a great first impression for Christ and our country!
BEFRIEND CURRENT STUDENTS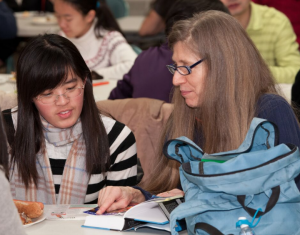 Meet one or two internationals to share in typical life activities. Partners keep in touch weekly and get together once a month. Include your partner(s) in special events, or show them around the city and area.
Converse with students in English to help improve their skills. Meet with students 1-2 hours at least every other week to discuss basic topics.